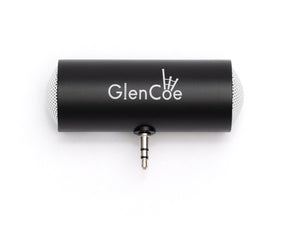 Mini Speaker
Sale price Price $26.00 Regular price
Tax included.
Mini Speaker compatible with the GlenCoe Black Watch e-chanter, in matte black. Plug the speaker in to the e-chanter to project the sound to your audience.
Projects chanter sound
85mm wide, 27mm speaker diameter
3.5mm connector
Batteries included (2 x AAA)
Pictures indicate mini speaker plugged into e-chanter. Please note, e-chanter is sold separately.