electronic chanters
Designed by bagpipers for bagpipers
GlenCoe electronic chanters are portable, pocket sized, with bagpipe finger spacing & tone, 80 hours of playing time per charge, USB charging, and earphones included. 
Practice your bagpipe tunes anywhere!
Easy to use - just plug in the earphones and play!
Made in Scotland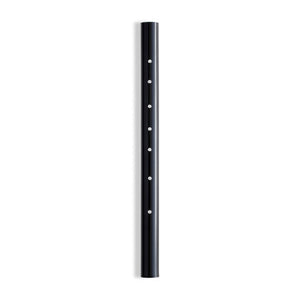 Black Watch e-chanter
Sale price Price $163.00 Regular price
Tax included.
Our e-chanters allow you to practice anytime, anywhere.
"Absolutely love it. Have been playing for a couple of years now and struggle to practice when working away from home, but often have time on trains - this is perfect. Love that it is rechargeable. Can't accidentally switch it on. Can hear cross-notes. Recommend without hesitation."
"Thank you GlenCoe Bagpipes; your affordable e-chanter allowed us to resume lessons in The High School of Glasgow."
"I'm 73 and when I 'ran out of breath' I sold my pipes and accepted that was the end. Your machine has made everything possible again. Thank you."
"Congratulations on your product - we are back teaching in school due to your affordable product."
"My son spends hours on it and has improved so much. Having the earphones as well as the speaker has been great as he likes to play to us once he's practiced. The delivery was fast and I really would recommend them to anyone."
Christmas Gift Cards
Looking for something for your favourite piper this Christmas? Give a GlenCoe Bagpipes gift card!
BUY GIFT CARDS